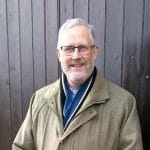 Are you ready yet!
Have you panic-bought extra bits in case sprouts run out or toys don't arrive?
Will the children wake up to an orange, a walnut and a pebble?
Anyway that's a long way off yet … isn't it?
PREPARATION … during Advent we get ready by focussing on Hope, Peace, Joy and Love. In the busyness of family life and parties we can lose sight of the real reason for the season. As darkness increases we light candles to remind us of the imminent arrival of the Light of the World. Each Sunday during Advent at 7pm we will be spending time in quiet reflection, away from the madness, seeking the Hope, Peace, Joy and Love we need.
CELEBRATION … as Christmas arrives we sing the familiar words, see the familiar images, meet familiar friends, light the lights to push back the darkness as the year turns. Watch for full details nearer the time.
JOIN US as we Remember, Prepare and Celebrate ready to start a New Year with Hope, Peace, Joy and Love … and Faith!
May God Bless you,
Mark RS Smith