Easter services at the mast
For many years we have held a joint service (with the congregations from Glencairn and Moniaive) at 8:00 am.  This has typically been on a hill top or a riverside.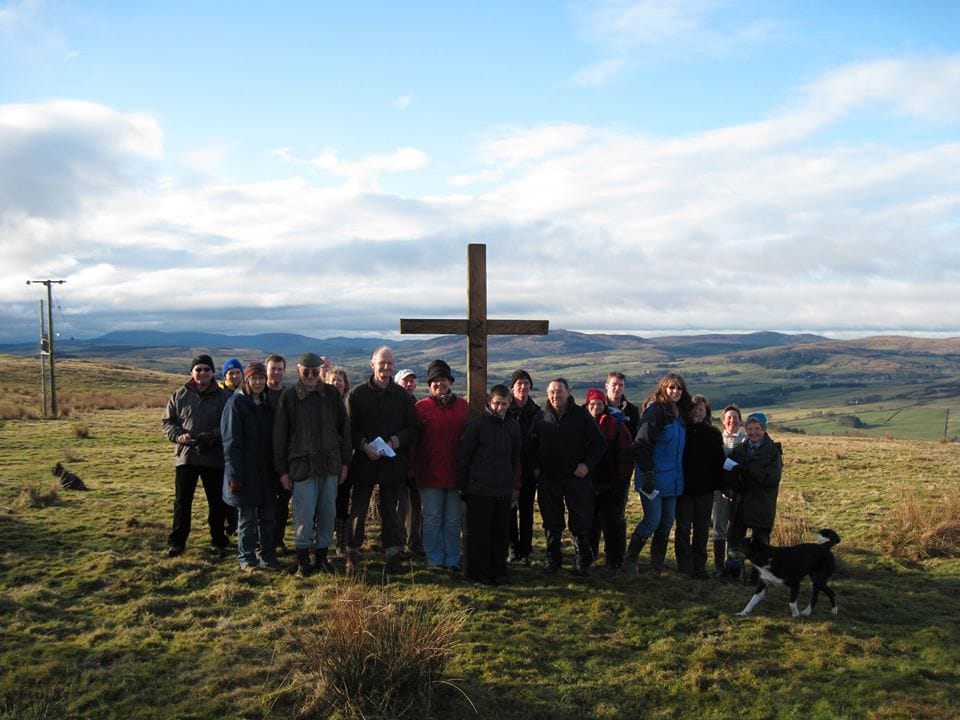 After a short service with songs, reflection and prayer, we share breakfast together before heading for the Easter Service in the church.