In conjunction with our linked churches of Glencairn and St Ninian's in Moniaive, we are twinned with the Lubuto Congregation in Lubuto near Ndola, Zambia. Signing the Twinning Agreement in Moniaive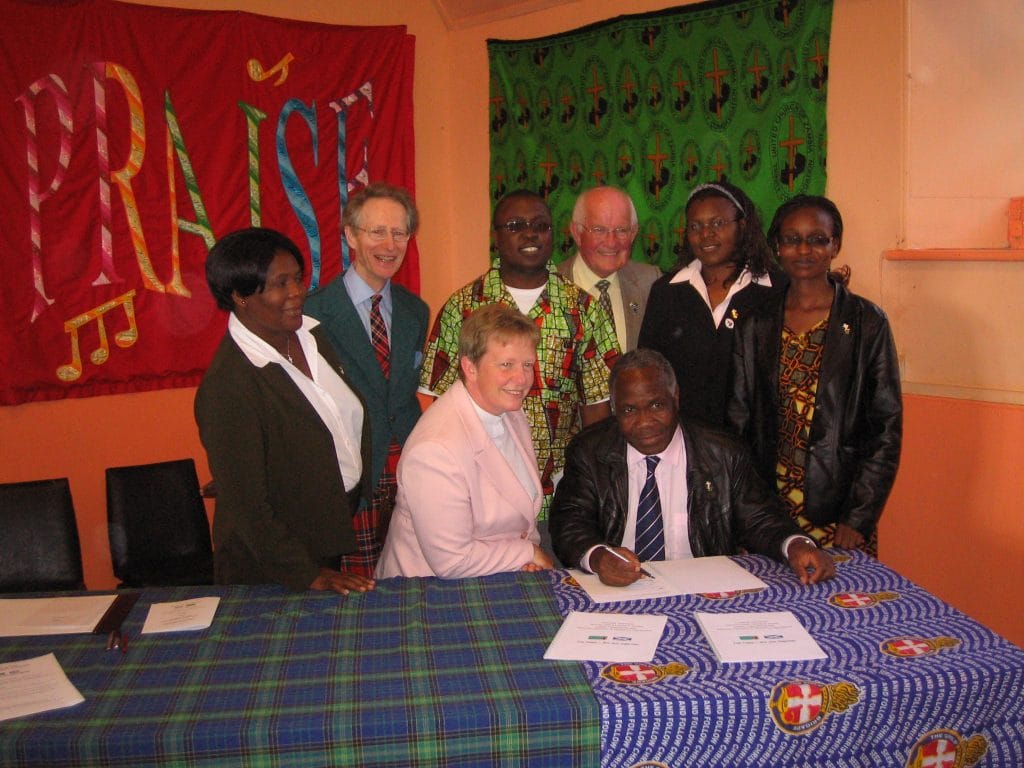 The twinning was instigated in 2008 and several reciprocal visits have now taken place. Members of Lubuto Congregation joined us for a ceremony in Moniaive to formalise the twinning. There was also a return trip to Lubuto by members of our congregation to participate in the signing ceremony there.
In 2011, a group of young people from our youth club SLYC visited Lubuto and had an amazing time and were overwhelmed by the warmth of the hospitality shown. In addition to experiencing life there, they planted an orchard at a Boys Brigade centre.
Following a well-supported Christmas Appeal, we have been able to support the salaries of the Teachers at the Lubuto Church School, which is trying to increase the number of children attending and make the project sustainable.
In Jan 2012, the Rev. Kamuya Munjita was welcomed as the new Minister in Lubuto. We wish him and his new team well and hope we may be able to support a visit from him soon to further develop and strengthen our twinning.
All churches are learning greatly from the experience of the twinning and are excited in its development.