YOU CAN NOW WATCH OUR SERVICES ONLINE
If you can't make it along to church you can now also "live steam" our service(s) via the Zoom platform.
Each Sunday at 11:45am simply click this button to join:
WATCH OUR LATEST RECORDING
Sunday Service – 21st November 2021
MAKE A DONATION TO DUNSCORE CHURCH
DONATE NOW
We have recently introduced a new online service for anyone wishing to make a donation or weekly offering to our church.
Don't forget you can still pass cash or gift envelopes to your Elder, the Session Clerk or Treasurer, if you prefer to use that method.
SET UP A STANDING ORDER
It also helps us greatly if you set up a standing order with your bank to make direct payments to the church on a weekly or monthly basis. Our bank details are:

Sort Code: 80-11-60
Account No: 00272818
If you need any further information or assistance please don't hesitate to get in touch with Robert Waugh, our Church Treasurer, at treasurer@dunscorechurch.org.uk.
Thank you for your continued support and generosity during these most difficult of times.
DUNSCORE TEA TOWELS FOR SALE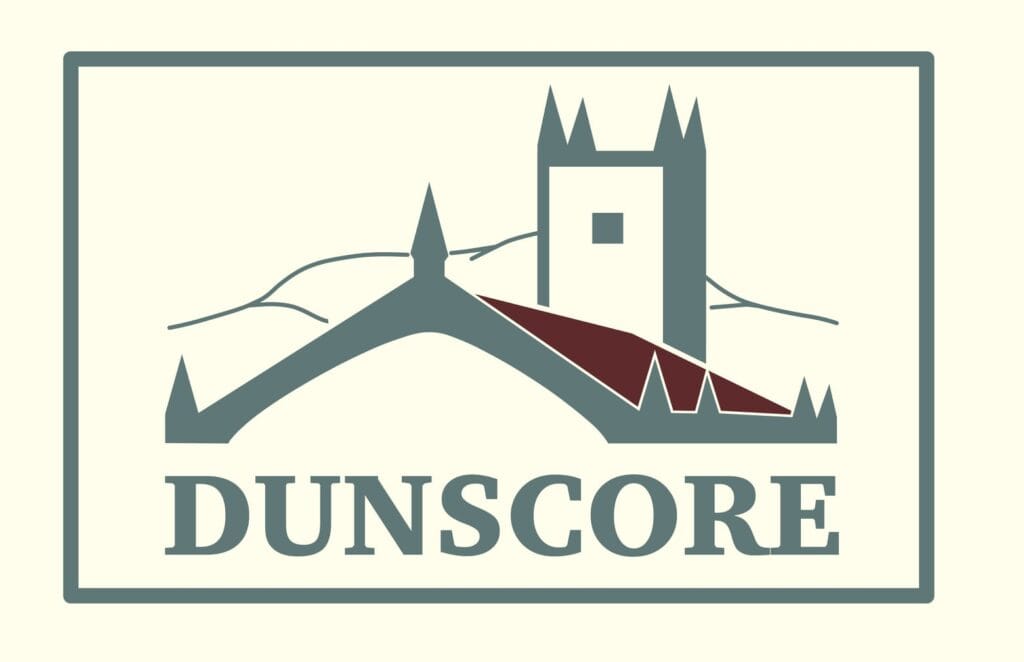 Have you bought your Dunscore Tea Towel yet?
They really are fantastic quality, made with Fairtrade organic cotton and only cost £6.50 or £12 for two.
It is a lovely, simple Dunscore design and all proceeds will go to Dunscore Church.
To order please email marypwaugh@gmail.com or phone Mary on 01387 820301.